Celebrate & Recognize Community
Altadena Heritage addresses its mission to raise awareness of our foothill community's rich architectural, environmental, and cultural heritage by recognizing places that make Altadena unique. This work includes:
Designating sites and whole neighborhoods as

Altadena Heritage Areas

through our AHA! Program, 

Awarding the annual

Golden Poppy Awards

that celebrate gardens in Altadena that give to the beauty of our streets 

Holding other

special programs

 

that give members access to special places in our community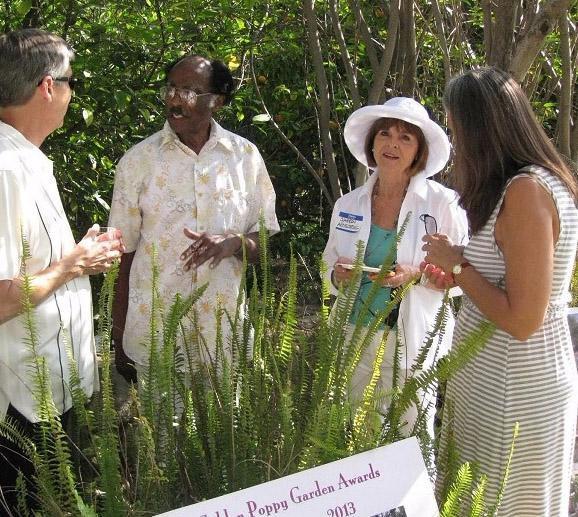 AHA? Uh-huh! AH Designates a New Altadena Heritage Area The end of Ridgeview Drive was coned off, and live music was provided along with refreshments. More than a hundred people gathered, and board member and equestrian Karin Bugge officiated. She had come up with the...
No Results Found
The page you requested could not be found. Try refining your search, or use the navigation above to locate the post.
Tree Workshops Led by tree expert and plant pathologist, Dr. Jerrold Turney.
AltaDitty was held at Camp Honeypot in the lovely and eccentric garden belonging to AH members Michelle Huneven and Jim Potter. The event was free and open to AH members only, many of whom brought delicacies to share and participated enthusiastically in the singalongs.