Membership - Altadena Heritage
Become a Member of Altadena Heritage! You will be supporting the preservation of our community's heritage as well as educational programs and community engagement. When we become more connected to our heritage and to each other, Altadena thrives.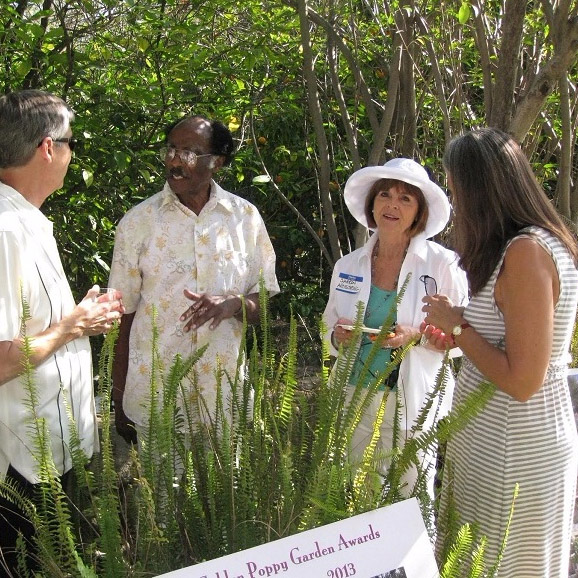 What do members do?
Help recognize and preserve historic homes and landmarks
Present panel discussions on issues impacting Altadena
Enhance and protect our natural environment with tree giveaways and more
Publish two hard-copy newsletters annually reporting on local issues and culture
Send out monthly e-newsletters to keep our members informed
Create community at our Winter and Spring events held at historic homes
Recognize gardens that "give to the street" at the annual Golden Poppy Awards
Invite new residents of Altadena to an annual "welcome" event
Connect with other Altadena organizations to build networks and strengthen community
All Members Receive
Semiannual Newsletters highlighting local interests and talent
Free entry to the annual Winter Holiday Party
Discount tickets for the Golden Poppy Awards
Monthly email updates highlighting local events and issues
Patrons, Heroes & Angels Receive Additional Benefits
Annual receptions at interesting homes and gardens
Exclusive events throughout the year (maybe a guided hike to Owen Brown's Gravesite or wine-tasting accompanied by a famed local musician)
Guest passes to the Winter Holiday Party
Heroes and Angels receive special recognition on our website and in publications
Annual Membership Dues
Neighbor . . . . . . . . . . $ 25
Friend  . . . . . . . . . . . . $ 50
Patron . . . . . . . . . . . . $125
Heritage Hero . . . . .  $250
Altadena Angel . . . .  $500
Give the Gift of Membership Introduce friends and family to Altadena Heritage with a gift membership.
If you prefer to send a check, mail it to:
Altadena Heritage
730 E. Altadena Dr.
Altadena, CA 91001.
Include your name(s), address, emails and phone numbers.  (All announcements, invitations, and monthly updates are sent via email.) 
Check Your Membership
Update your contact information so you receive all our program and event announcements. Most communications are via email while the Newsletter is mailed, so please make sure we have your email and postal addresses.
Thanks!
Volunteer Opportunities
Volunteering offers a sense of belonging while making a difference in your community. Altadena Heritage's work is varied and it is likely you will find something that resonates with your passions and skills. There are opportunities in networking, events, workshops, the Newsletter, technical and administrative support and more.
Learn more about volunteeing with Altadena Heritage!
If you wish to volunteer, please email us at altadenaheritage@gmail.com
See Where Altadena Heritage Members live!
(click the map to explore)