Advocate for Positive Change
Altadena Heritage formed in the early 1980s when many beautiful old homes and mansions were being demolished and replaced with tract developments. Altadena's architectural heritage was in peril. At the time, Los Angeles County had no historic preservation ordinance, so AH decided that its first time-critical task was to advocate for preservation.
As an advocacy organization, AH has never shied away from taking a stand on issues affecting our town and its governance. We organize educational programs to inform Altadenans about such issues and advocate for Altadena with the county on issues such as public landscaping, building standards, and watershed management.
Enhancing our Environment
Learn about wildfire smoke and respiratory health. Forestry officials are predicting another intense wildfire season.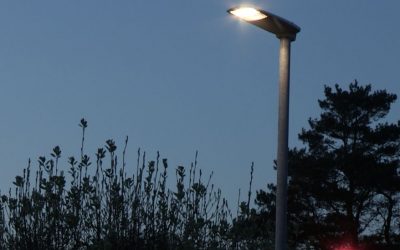 Altadena Nights – The Conversion of Altadena to LED Street LightsThird Thursday Online Event
Growing Subtropical and Unusual Fruit in AltadenaGrowing Subtropical and Unusual Fruit in Altadena…
Community Standards & Zoning
Altadena Community Standards District is based on the following criteria:
Topographic complexity, Near/far contrast, Ridges, Cultural landmarks, Existing community boundaries and gateways.
RPC Hearing: Altadena Community Standards District Update
320 West Temple Street, Los Angeles, CA 90012 – Room 150
Remote Testimony Location: Eaton Canyon Nature Center
1750 N. Altadena Drive, Pasadena, CA 91107
IMPORTANT: Portions of the Altadena CSD have been updated based on community feedback.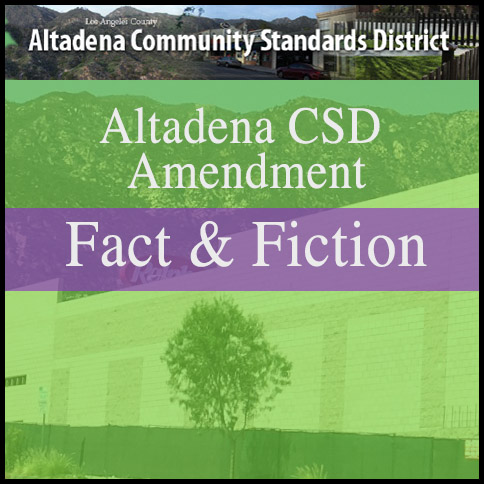 The L.A. County Department of Regional Planning has published a new page on its website that counters rumors about what the Altadena Community Standards District (CSD) revisions are proposing to do regarding Altadena CSD Amendment. There is no one-size-fits-all front yard size in Altadena. Today, the front yard size depends on…
Big News: Owen Brown Gravesite Land Acquisition Watch the video and learn the back story. Back in the late 1980s, Altadena Heritage made the leap from committee of the Town Council to independent 501(c)(3). The mission: to protect and preserve Altadena's...
Recent Public Forum regarding Altadena Heritage, Neighbors Building a Better Altadena, and the Altadena Library for a panel discussion on the proposed crosstown pipeline — moderated by Larry Wilson of the Star News.
In unincorporated Los Angeles County, a "Community Standards District" (CSD) is an addendum to the zoning code.