Advocate for Positive Change
Altadena Heritage formed in the early 1980s when many beautiful old homes and mansions were being demolished and replaced with tract developments. Altadena's architectural heritage was in peril. At the time, Los Angeles County had no historic preservation ordinance, so AH decided that its first time-critical task was to advocate for preservation. As an advocacy organization, AH has never shied away from taking a stand on issues affecting our town and its governance. We organize educational programs to inform Altadenans and advocate for Altadena with the county on issues such as public landscaping, building standards, and watershed management.
Enhancing our Environment
Public Works and Southern California Edison Altadena Street Lighting…
Welcome to our Tree Page with information on selecting, planting, caring for and maintaining your trees.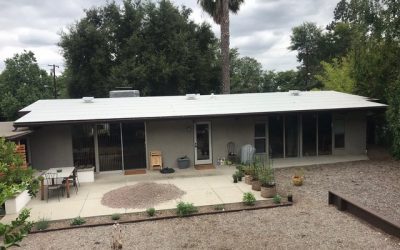 Cool Roofs Are Now a Requirement in Altadenaby Val ZavalaIf you are a homeowner in Altadena and need to…
Community Standards & Zoning
Near/far contrast, Ridges, Cultural landmarks, Existing community boundaries and gateways.
At Altadena Heritage we put on events and programs every year and want to help Altadena become a more lively and vibrant community!
You buy your water from a Mutual Water Company. It is a non-profit corporation, not a government.
The City of Pasadena helped out in the park's building phase by installing a water hook-up to help establish native trees and plants there.