Advocate for Positive Change
Altadena Heritage formed in the early 1980s when many beautiful old homes and mansions were being demolished and replaced with tract developments. Altadena's architectural heritage was in peril. At the time, Los Angeles County had no historic preservation ordinance, so AH decided that its first time-critical task was to advocate for preservation.
As an advocacy organization, AH has never shied away from taking a stand on issues affecting our town and its governance. We organize educational programs to inform Altadenans about such issues and advocate for Altadena with the county on issues such as public landscaping, building standards, and watershed management.
Enhancing our Environment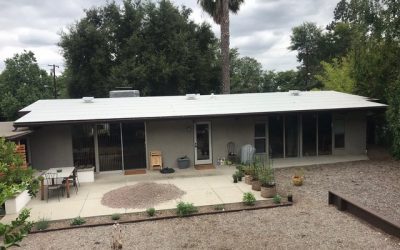 Cool Roofs Are Now a Requirement in Altadenaby Val ZavalaIf you are a homeowner in Altadena and need to replace your roof you will have to use "cool roof" shingles. L.A. County passed a cool roof ordinance in 2018 following similar action by the City of Los Angeles,...
Community Standards & Zoning
After three and a half years of hard work by the CSD committee, the draft update is now under consideration for adoption, a process which includes public hearings and feedback. This document reflects feedback from the White Paper Coalition.
On May 26, 2016 Altadena Heritage received notice that the County had issued a "Revocation of Approval for Site Plan" for the Charles Company construction on Lake Avenue and Calaveras Street. This means that construction on the site must stop until the developer answers the County's questions
About 65 people gathered January 21 at the Community Center for a spirited public discussion about Altadena's park needs.
On February 19, 2015, Altadena Heritage hosted a public forum designed to put Hahamongna Watershed Park — and Los Angeles County's controversial sediment-removal plan for Devil's Gate Reservoir — into a larger context: its significance within the Arroyo Seco River System. Because of Hahamongna's location between the sediment-producing San Gabriel mountains and the lower Arroyo Seco and Los Angeles River, which flows to the Pacific, it plays a vital role in the continued well-being of our most important local river system.