Advocate for Positive Change
Altadena Heritage formed in the early 1980s when many beautiful old homes and mansions were being demolished and replaced with tract developments. Altadena's architectural heritage was in peril. At the time, Los Angeles County had no historic preservation ordinance, so AH decided that its first time-critical task was to advocate for preservation.
As an advocacy organization, AH has never shied away from taking a stand on issues affecting our town and its governance. We organize educational programs to inform Altadenans about such issues and advocate for Altadena with the county on issues such as public landscaping, building standards, and watershed management.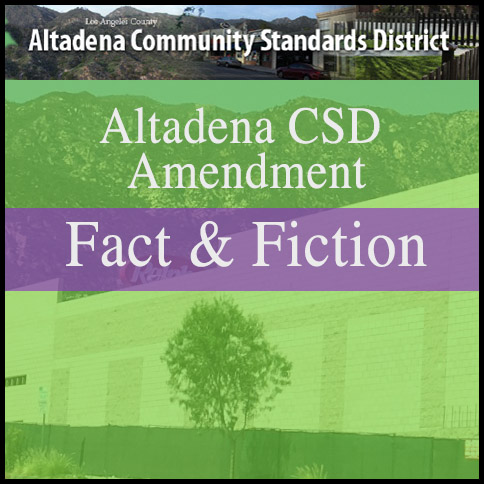 The L.A. County Department of Regional Planning has published a new page on its website that counters rumors about what the Altadena Community Standards District (CSD) revisions are proposing to do regarding Altadena CSD Amendment. There is no one-size-fits-all front yard size in Altadena. Today, the front yard size depends on the average front yard setback rule for R-1 zoned properties. This means in order to find out the size of your front yard, you have to survey all the other properties on the same side of the street within the same block, identify their setbacks, and then calculate the average. This average is your front yard requirement.