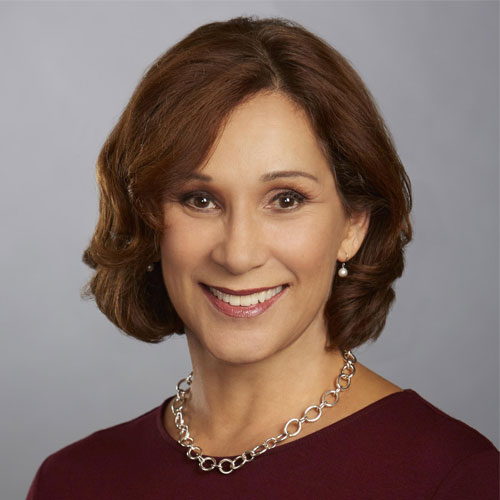 Val Zavala
Chair
Val Zavala is a six-year resident of Altadena and lives with her artist-husband, Mark Greenfield and their dog, Casey.
Val retired in 2018 after thirty years as a journalist, producer and executive producer at KCET, public television for Southern California. There she anchored SoCal Connected and Life & Times among many other programs, winning 19 LA Area Emmy Awards. She also won a prestigious Walter Cronkite Excellence in Journalism award for her popular 1-minute ballot proposition explainers.
Val currently serves on the board of public television for Southern California. She has a deep concern for the environment and enjoys gardening, hiking, yoga and pickle ball.
Kathleen McDonnell
Treasurer/Membership
Kathleen grew up in the northeast and lived in Washington DC for 10 years before moving to California for graduate school where she earned degrees in social psychology and public policy.
Kathleen's tenure at the Getty Trust involved technology in the visual arts, mostly with international partners. Her work with the Ahmanson Foundation was strictly local — philanthropy supporting LA county non-profits working in the arts, education, health care, and a wide range of human services.
Kathleen found her way to Altadena in 2019 and soon after discovered Altadena Heritage.  She has had a commitment to the environment since the 1970s and needs a daily dose of nature to survive.
Rob Bruce
Preservation
Rob is a Southern California native, growing up in Alta Loma. After graduating from Cal Poly Pomona with a degree in Urban and Regional Planning, he spent 35 years as a City Planner. His emphasis has been on improving the built environment, adaptive reuse of historic properties, providing affordable housing, and reinvigorating traditional downtowns.
Rob moved to Janes Village in 1993 and fell in love with the area. He and his partner Greg Gill moved to their current home in 1999 and have been restoring this large courtyard craftsman bungalow and its acre of gardens ever since. In the late 1990's and early 2000's, Rob was chair of Altadena Heritage, and he and Greg have hosted many AH events at their home.
Mark Goldschmidt
Newsletter
Mark Goldschmidt rejoins the Board after a few years away.  He was Chair of Altadena Heritage for eight years and has been editing our wonderful biannual printed newsletter for twenty years! 
A retired Landscape Architect by profession, he has been integral to many of Altadena Heritage's major projects over the years, including Triangle Park and Old Marengo Park.
Mark was delighted to be asked to join the Board again and continue its great work in the community.
Bill Stuart
Bill Stuart is a Film & TV producer and CEO of Aurora Productions, where he supervises the day-to-day operations of the company. For the past many years he has also been the US representative for the famed Barrandov Studios in Prague.
Bill and his wife Maureen moved to Altadena 4 years ago and have become enthusiastic supporters of maintaining the unique quality of life that the town affords. He is an advocate of Altadena's open trails system and has worked with the Arroyo Foothills Conservancy to preserve and enhance them.
Bill is also surprised at the number of productions that shoot in Altadena, for its numerous period locations and homes, which should be protected.