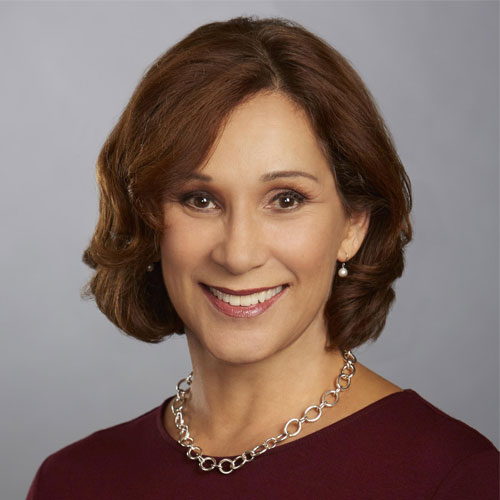 Val Zavala
Chair
Val Zavala is a six-year resident of Altadena and lives with her artist-husband, Mark Greenfield and their dog, Casey.
Val retired in 2018 after thirty years as a journalist, producer and executive producer at KCET, public television for Southern California. There she anchored SoCal Connected and Life & Times among many other programs, winning 19 LA Area Emmy Awards. She also won a prestigious Walter Cronkite Excellence in Journalism award for her popular 1-minute ballot proposition explainers.
Val currently serves on the board of public television for Southern California. She has a deep concern for the environment and enjoys gardening, hiking, yoga and pickle ball.
Kathleen McDonnell
Membership
Kathleen grew up in the northeast and lived in Washington DC for 10 years before moving to California for graduate school where she earned degrees in social psychology and public policy.
Kathleen's tenure at the Getty Trust involved technology in the visual arts, mostly with international partners. Her work with the Ahmanson Foundation was strictly local — philanthropy supporting LA county non-profits working in the arts, education, health care, and a wide range of human services.
Kathleen found her way to Altadena in 2019 and soon after discovered Altadena Heritage.  She has had a commitment to the environment since the 1970s and needs a daily dose of nature to survive.
Huan Gu
Huan Gu lived in Pasadena for 16 years before moving to Altadena with her husband Frank Mayor in 2021. She owned and operated an art gallery in Old Pasadena before becoming a real estate agent. Living in and renovating a historical house has allowed her to use her passion for art and architecture in preserving an important part of Altadena's history. An animal lover and avid hiker, Huan has been thrilled by hiking the trails around her new home and encountering the numerous wildlife that populates Altadena.
Mark Goldschmidt
Newsletter
Mark Goldschmidt rejoins the Board after a few years away.  He was Chair of Altadena Heritage for eight years and has been editing our wonderful biannual printed newsletter for twenty years! 
A retired Landscape Architect by profession, he has been integral to many of Altadena Heritage's major projects over the years, including Triangle Park and Old Marengo Park.
Mark was delighted to be asked to join the Board again and continue its great work in the community.
Bill Stuart
Bill Stuart is a Film & TV producer and CEO of Aurora Productions, where he supervises the day-to-day operations of the company. For the past many years he has also been the US representative for the famed Barrandov Studios in Prague.
Bill and his wife Maureen moved to Altadena 4 years ago and have become enthusiastic supporters of maintaining the unique quality of life that the town affords. He is an advocate of Altadena's open trails system and has worked with the Arroyo Foothills Conservancy to preserve and enhance them.
Gary Mendes
Treasurer
Raised in the windward cities of O'ahu, Hawai'i, Gary learned early the value of a diverse community. Moving to Pasadena in 1976, he attended John Marshall Fundamental. As freshman class president at Pasadena City College, he has had success in creating policies to assist and empower disenfranchised student communities. Gary enjoyed careers in retail, service and finance before starting his own business in 1997 providing small office solutions. After success during the early days of e-commerce, he retired early in 2007. Gary is happy to help others when they are challenged by digital technology. He enjoys creating low carb recipes, especially treats. He reads historical fiction, listens to EDM music, and enjoys dancing.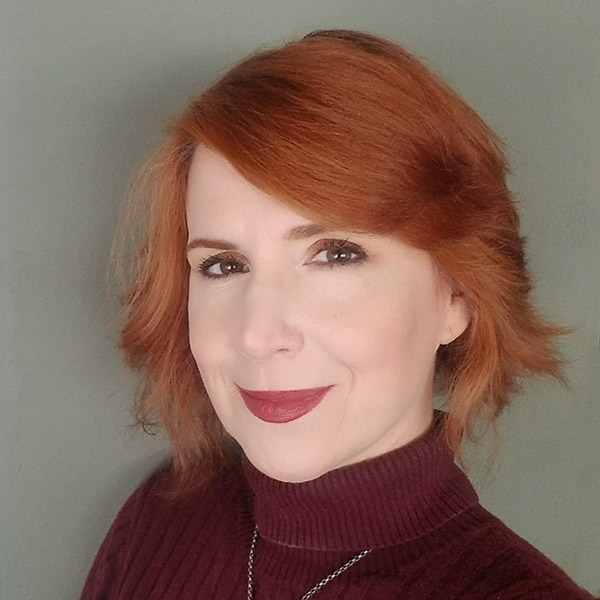 Claire Smith
Born and raised in Pasadena, Claire has always enjoyed the diverse and notable architecture of the area. She was introduced to Altadena by attending Eliot Middle School, housed in the beautiful 1931 Art Deco building on Lake Avenue. At this time her love of local history and architectural design was explored further by becoming a Junior Docent at the Gamble House in Pasadena.  A proud Mustang, a graduate of John Muir High School, Claire decided to put down roots and buy her first home in Altadena in 2003. At the time she was an international travel agent, until her Realtor, Ms. Meindl, recruited and mentored her in real estate. She has loved facilitating real estate transactions since 2006. Claire is thrilled to build continued engagement with the community, advocate for positive changes and preserve everything that makes Altadena especially unique."
Darrell Weber
Native Californian Darrell Weber grew up in the Walnut Creek area, worked at his family's fast-food restaurant starting at age nine, and graduated from UC Berkeley with a degree in Computer Science. His career in IT includes jobs with Xerox, Digital Equipment Corporation and DIRECTV. His expertise is in Business Intelligence to empower clients to make better decisions. He remained lead data architect until his early retirement in 2022. Darrell met his husband Gary in 1988. They purchased their first west Altadena home in 1990. They have since moved to their "forever home" in the Rubio Highlands neighborhood having fallen in love with the bohemian character of the Altadena area. Darrell is an avid sci-fi reader, enjoys playing piano, live music, and travel. He is a new student of yoga. You may encounter him on his morning walks through the Rubio Canyon area.