Sharon Sand
Chair
Sharon Sand is Chair of Altadena Heritage.  She has worked in cancer genetics research for over 20 years working on grant applications, project management, relational databases and international consortium database administration.  She is author and co-author of multiple publications resulting from this work.
Before joining the Altadena Heritage board she was founding Chair of the Altadena Library Foundation.  Sharon is a master's student at UCLA in Urban and Regional Planning and has an area of concentration in Design and Development.
She lives in Altadena with her husband Charles and their dog Cookie, in the home where they raised their two daughters.
Anne Chomyn
Secretary
Anne Chomyn is Secretary of Altadena Heritage. She joined the Altadena Heritage Board in January, 2018.
Anne received her B.S. in Physics from Drexel University and her Ph.D. in Biology from Caltech. She is Senior Research Associate Emerita of Caltech. She worked at Caltech for most of her career, investigating and characterizing the function of mitochondrial DNA in mammalian cells.
After retiring, Anne represented her census tract on the Altadena Town Council for two years. Anne has also worked with Neighbors Building a Better Altadena.
More...
She is Chair and founding member of the Altadena Town Council Filming Committee and founding member of the Altadena Town Council Safe Streets Committee.
Anne has worked with Altadena Heritage on the 2016 Parks Needs Assessment and volunteered at Triangle Park. Since joining the board, she managed Old Marengo Park for a year, and has organized Third Thursday programs on Climate Change and Complete Streets. Because of her interest in Climate Change, she is an advocate of our urban forest and will do what she can to grow and maintain Altadena's tree canopy.
Anne lives with her partner, Larry Goldfield, and two dogs and a cat. She likes to garden and enjoys garden visiting. She was born in Germany, speaks German and Italian, and enjoys reading Ukrainian history.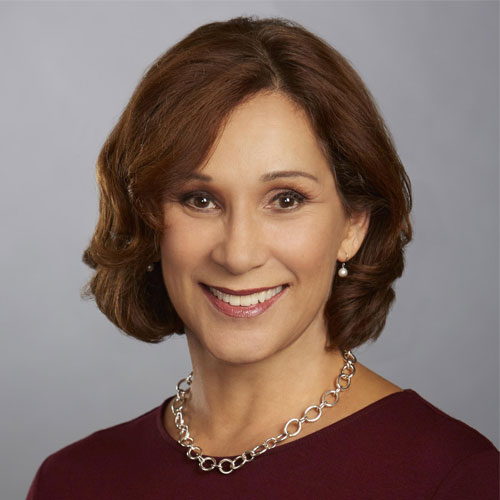 Val Zavala
Assistant Treasurer
Val Zavala is a former public television journalist and news executive. She retired in 2018 after 30 years at KCET, public television for Southern California. Over her career she was a reporter, anchor, producer and V.P. of News and Public Affairs. She covered major issues impacting Southern California politics, education, healthcare, environment, demographics, the economy, arts and culture. As anchor/reporter for the long-running SoCal Connected and Life & Times, Zavala has won 19 L.A. Area Emmy® Awards, eight Golden Mikes and numerous Los Angeles Press Club awards. She also won a prestigious Walter Cronkite Excellence in Journalism award for her 1-minute ballot proposition explainers.
More...
Val received her master's in journalism from American University in Washington, D.C. She received her B.A. in Latin American Studies from Yale University. She was a John S. Knight Journalism Fellow at Stanford University in 1992
Val joined the Altadena Heritage board in January 2020. In addition to her work with Altadena Heritage she serves on the boards of public television for southern California as well as Alzheimer's Greater Los Angeles.
She lives in Altadena with her artist-husband Mark Greenfield and their dog Casey. She lives in Altadena with her artist-husband Mark Greenfield and their dog Casey. She has a deep concern for the environment.
She enjoys gardening, hiking, and yoga and pickle ball.
Rob Bruce
Preservation Chair
Rob is a Southern California native, growing up in Alta Loma (now part of Rancho Cucamoga). After graduating from Cal Poly Pomona with a degree in Urban and Regional Planning, he spent 35 years as a City Planner. His emphasis has been on improving the built environment, adaptive reuse of historic properties, providing affordable housing, complete streets and reinvigorating traditional down towns.
Rob moved to Janes Village in 1993 and fell in love with the area. He and his partner Greg Gill moved to their current home in 1999 and have been restoring this large courtyard craftsman bungalow and its acre of gardens ever since.
In the late 1990's and early 2000's, Rob was chair of Altadena Heritage, and he and Greg have hosted many AH events at their home.
Kathleen McDonnell
Kathleen serves as the chair of the Membership Committee.
Prior to her retirement, Kathleen had over 30 years experience in non-profit management, philanthropy and information technology.
Kathleen grew up in the Northeast and attended Trinity College in Washington DC.  She moved to California to attend Claremont Graduate University where she earned Master's degrees in psychology and public policy studies and a Ph.D. in social psychology. 
Kathleen joined the J. Paul Getty Trust in 1989 and for 16 years directed activities involving technology's application to the visual arts and the conservation of cultural heritage. In 2004, she joined The Ahmanson Foundation. There, she recommended funding to support the arts, education, health care, and a wide range of human service organizations. 
More...
She retired from the Ahmanson at the end of 2017 and a year later found her new home in Altadena.
Kathleen has had a strong interest in ecological responsibility since the 1970s and needs a daily dose of nature to survive.  She enjoys hiking, film, yoga and reading and is developing a new-found interest in gardening.
Catherine Cadogan
Catherine has lived in Altadena for nearly 20 years.
She was born in the UK and grew up in Birmingham in the English West Midlands. She went to the London School of Economics and soon after got married and moved to California so her husband could attend Business School. After graduation they decided to stay in California.
Catherine joined the Board in late 2019 and is responsible for Altadena Heritage events.
She worked in Silicon Valley and after some web consulting, and a few internet companies, worked for Overture in Pasadena (web search advertising) and then Yahoo in Santa Clara (heading up Advertiser Product Management for Yahoo Shopping, Travel and Local).
Her introduction to Altadena Heritage was through winning the Golden Poppy award in 2019. She enjoys garden design and growing vegetables, is keen to reduce water use and encourage use of solar power. She has a strong interest in travel and history, having travelled extensively around the world.
Catherine joined the Board in late 2019 and is responsible for Altadena Heritage events.