Celebrate and Recognize the Community
Welcome to Altadena Heritage
Please click any of the rotating topics below or scroll down for our two main focus areas.
Altadena Heritage officers will attend the LA County Board of Supervisors' public hearing, Wednesday, May 23rd at 9:30am, on the final draft of the Altadena Town Council's Community Standards District (CSD).
This hearing was previously scheduled for Mar 28th. The delay is to let Altadenans comment specifically on the CSD's "fences and hedges" provisions at the Town Council's Land-Use Committee public meeting on April 4.
Kenneth Hahn Hall of Administration
500 West Temple Street, Suite 381B
Los Angeles CA 90012.
Advocate for Positive Change
The L.A. County Department of Regional Planning has published a new page on its website that counters rumors about…
Altadena Heritage is a non-profit, volunteer-based advocacy organization dedicated to protecting, preserving, and raising awareness of the rich architectural, environmental…
The lawsuit challenges the Board of Supervisors' approval of the Devil's Gate Sediment-Removal Program in Hahamongna Watershed Park…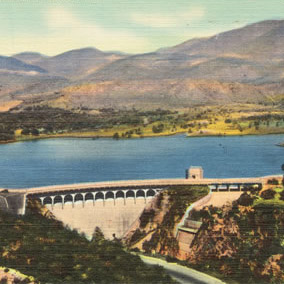 The proposed Devil's Gate Dam sediment removal project will impact Altadena greatly, and for years to come.
Altadena Heritage held a special public forum to demystify issues and answer questions swirling around present and future water supply…