Altadena Heritage is a nonprofit volunteer-based advocacy organization dedicated to protecting, preserving, and raising awareness of our foothill community's rich architectural, environmental, and cultural heritage.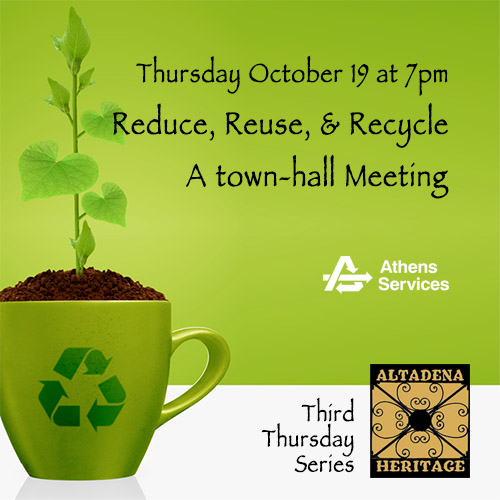 October 19 at 7pm
A town-hall meeting with Jessica Aldridge, Sustainability Manager for Athens Services
Athens Services is contacted by LA County to provide Altadena's waste collection and recycling services. Jessica will describe her company's commitment toward a zero-waste future and answer any questions you have about current and proposed services.