Wildfire Smoke and Your Health –  Third Thursday Program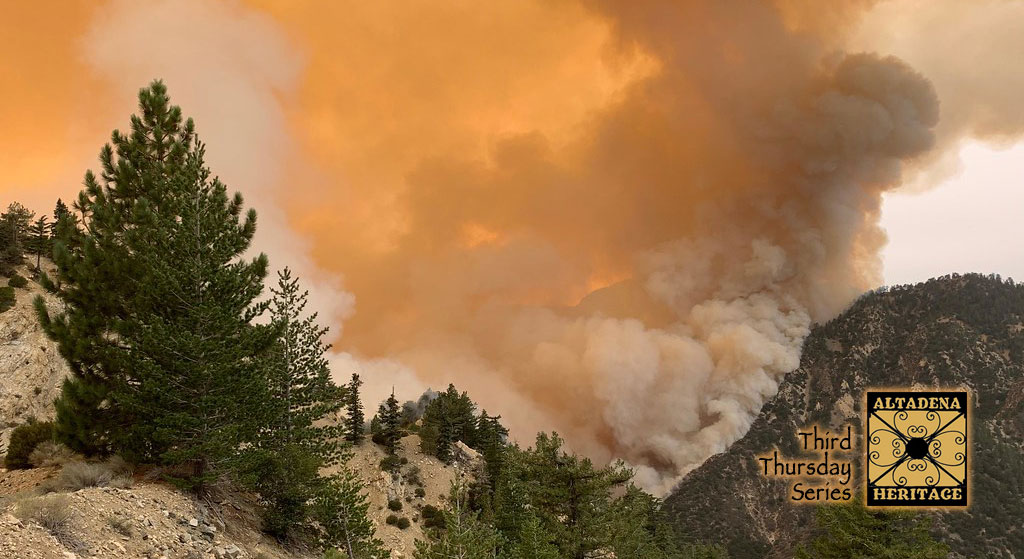 Join us on Thursday, June 17 at 7pm
Learn about wildfire smoke and respiratory health.
Forestry officials are predicting another intense wildfire season. This means our air will be filled with ash and smoke. What does this mean for your health? How can we mitigate the effects?
We will hear from Tom Corringham, Ph.D. Research Economist from Scripps at UCSD and co-author of a study on wildfire particulates and respiratory health.
Also joining us will be Gilmar Flores, Senior Manager of Programs and Research at Breathe Southern California dedicated to clean air and preventing lung disease.