Altadena Auction Donors – We Thank You
Thank you "Celebrate Altadena" Auction Donors
We want to sincerely thank all the creative people in Altadena who kindly donated items to our Celebrate Altadena Auction.  
In addition, all of the writers who took part in our Ode to Altadena writing project, also donated books to the Auction.  You can find links to their publications on the Ode to Altadena page.
I spent a lot of time while growing up making objects in my parents' metal, ceramics, and stained glass studios. Being in those environments when I was young helped direct me into what I am doing today, and also gave me a philosophy of making that understands the importance of balance between art and craft.
I began blowing glass and working with copper at age eighteen at Cal Poly San Luis Obispo. At that time, Cal Poly had an excellent metalsmithing program run by Clarissa Hewitt. During summers in college I traveled to Sonoma County and worked with a glassblower and metalworker named Fred Cresswell.  He taught me how to make art nouveau glass and how to use and fix tools and machines.
At the end of college a local glassblowing studio came up for sale and I purchased it with another glassblower named Elaine Hyde.  Together we ran that studio for five years. During that time I was fortunate enough to work with two dynamic glassworkers named Andy Paiko and Ken Peterson. 
In the winter of 2009 I left San Luis Obispo and moved down to Los Angeles where I built my second studio. I work there full time now using hot lustre glass, copper, bronze and silver."
Onil Chibas 
Seasonal and unique meals, delivered to you
Onil Chibás has extensive experience both with creating food and hospitality. He has experience working with clients as well as running Elements Kitchen during its tenure in Pasadena. 
WONDERFUL WEDNESDAYS is a delivered dinner service that Onil developed as a new program for ONIL CHIBAS EVENTS / Deluxe 1717.  Every week they prepare a meal that will be seasonal, unique and delivered to you. 
Debra Cohen 
Artisanal Bread
Custom Baking and Delivery Warm From the Oven
Altadena Heritage member Debra Cohen has been supplying a number of Altadenans with bread subscriptions for the past five years and has taught an Altadena Heritage- sponsored sourdough bread making seminar a few years ago.  She will work with you to  create customized loaves of heritage grains, seeds, nuts and fruits. 
She usually starts clients off with her basic loaf of partial whole wheat, which is not too dense, but nutty tasting from home-milled, locally grown red fife wheat. Another possibility, her go-to personal favorite bread, a french-style pain de campagne, made with a touch of rye, whole spelt.  It goes great with everything or just slathered with butter!
Ann Cutting
Photographer and Artist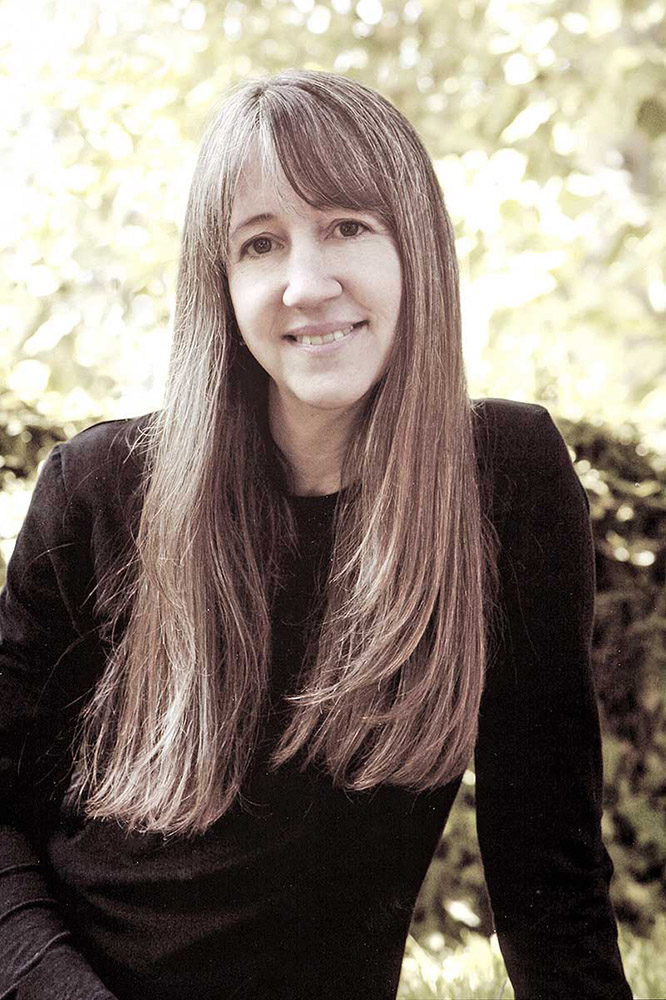 Ann Elliott Cutting is an award winning editorial, conceptual advertising and fine art photographer. Ann's images have appeared on the covers of Time, USNWR, Washington Post, Kiplinger, Science and on many album covers and book covers. Her client list includes Nike, Nikon, Lexus, Target, Lee, Pioneer, Kenwood, and Ashworth Golf.
Her images have been published in Photo District News, Black and White Magazine, Communication Arts, Graphis, Rangefinder and Nikon World. 
Ann received a BA in Biochemistry and cell biology from UCSD and a BA in photography from Art Center College of design where she is currently on the faculty. Ann loves working with all formats, from DIana cameras to 8×10 and any lighting situation.
Chantal was born and educated in France. She studied art in Bordeaux, London, Hong Kong and Los Angeles.
The symbolic dreams of women were a prominent feature of her work. She was also influenced by the many continents on which she had lived, especially her many years in the Orient. Asian motifs featured in much of her bold and striking work. Most of Chantal's pieces are large format, often 6 x 4 ft in size. She worked in mixed media, but predominantly acrylic.
Chantal worked out of her studio in Altadena, California, until her very sad death from cancer in early  2020.  We thank her husband James, for donating some of her beautiful jewelry pieces to our auction. 
Lucinda Haagenson 
Fabric covered bags
Lucinda has enjoyed taking used and found bags and giving them new life by using her sewing skills to refinish them. 
A member of Altadena Heritage, she embodies our support of reduce, reuse and recycle in her fabric refinishing projects.
Jana Hejdukova 
Custom Gingerbread Creations
My gingerbread-baking journey started about 15 years ago. I had two small children and lived in Los Angeles, far away from my country of origin, the Czech republic (former Czechoslovakia). 
When Christmas time came, I was feeling really homesick. Baking traditional Czech gingerbread (and other sweets) provided a connection to my culture, both for me, and my children. It also supplied a variety of Christmas gifts for my friends. 
I love baking gingerbread because it combines the art of design, the craft of baking, and in case of gingerbread houses, some aspects of architecture (complex roof lines are fun), since I make my own patterns. Every new design is an exciting (and sometimes frustrating) challenge. But in the end, if it doesn't come out right, the evidence of failure can be eaten. 
My Christmas gingerbread items include houses, candleholders and Christmas tree ornaments. I also make gingerbread for Easter decorations. A gingerbread heart would certainly make a nice gift for Valentine's day and other occasions.  
I am a home based baker, therefore small, custom and creative projects are my specialty.
Paul Martinez
Fused Glass 
I fell in love with the beauty of glass decades ago as a leaded glass craftsman.
But what really excited me as an artist was fusing glass – heating it to the consistency of taffy, combining new colors, making new shapes, experimenting with how colors emerge as the chemicals in the glass react to heat. I continue to feel something magical happening as glass goes through the fusing process.
In making my fused pieces, I use sheet, crushed and powdered glass. I arrange the glass to create an attractive design, then fire the glass multiple times, forming it into a unique piece of the desired quality and shape. I may sandblast the piece, giving it a matte finish similar to stone. Although with experience and training, one learns the ideal temperature settings for the kiln and best types of glass to use, the process is always somewhat unpredictable.
Born in the Czech Republic, educated in the United Kingdom, Renata O'Neill built her own private studio in Altadena, Southern California. 
She specializes in wheel-thrown pottery where each piece can be both a utilitarian vessel as well as an art object; it can bring a unique touch to your daily rituals of life, as well as to your aesthetics.
Allan Schaefer is an Altadena multi-media artist.  He has been an Art Instructor at Polytechnic School, Pasadena for 38 years. Allan teaches classes in Art History, Enameling, Painting and Drawing and Sculptures.  He loves to travel internationally and is a museum aficionado
Catharine Stebbins 
Artist
Originally from Palm Springs, CA, Catharine Stebbins is a true hot dry weather, wide open spaces westerner. She graduated from the University of Redlands with a BA in History and minor in Art History. She is inspired by the quality of light, color, and composition in 17th century Dutch paintings, the forced perspective and real/surreal imagery in natural history dioramas, and the lyrical beauty of Andy Goldsworthy's ephemeral sculpture. Stebbins' work deals primarily with the psychological and physical manifestations of one's personal connection to place, and the often humorous intersections of science and daily life.
Her photography has been featured in solo and group shows in Los Angeles, Boston and New York, is held in private collections and was recently acquired by 4Culture, a Seattle WA public art initiative.She was an invited artist to the Lishui International Photo Festival in Lishui, Zhejiang, China, November 2009. 
Marva Sutton
Luvvies Delights – Bakery
Marva Sutton, owner of Luvvies Delights, bakes a mean cookie! Often to be found working with Onil Chibas, another of our generous donors, Marva's cookies are amazing and definitely worth buying a big box for the holidays or just because it's Monday…
Craig Sloane
Altadena Town and Country Club
The Altadena Town & Country Club is a private, member equity owned club. The Club is also an elegant events venue, offering several ballrooms, outdoor sites, and full-service catering.
The Club, nestled in the foothills of the San Gabriel Mountains, encompasses several verdant acres of tennis courts, gardens, swimming pools, and a fitness center. ATCC also has three areas for dining and is a hub of social events and activities for individuals and families.